Keynote Speakers
Professor Hanqin Qiu
Hong Kong Polytechnic University, China

Dr. Hanqin Qiu is a Professor of international tourism at the Hong Kong Polytechnic University. She is an Editor-in-Chief for Journal of Quality Assurance in Hospitality and Tourism. She has served as guest editors for International Journal of Contemporary Hospitality Management and Journal of Vacation Marketing on Special Issues for China Hotel and Tourism Development. She has published one textbook and more than 80 refereed journal articles in major international journals. Professor Qiu has been actively involved in consulting and executive training programs in China. She has coordinated various training projects for World Tourism Organization, China Hotel Association, China Travel Hotel Management Services HK Ltd, and Guangzhou Hotel Association. Recently she has been working for China National Tourism Administration on projects relating to the travel behaviour of Hong Kong and Macau residents visiting China.
Title of Speech: The Evolution of China's Outbound Travel and its Impact on the Destinations
Professor John Tribe
University of Surrey, UK
John Tribe is Professor of Tourism at the University of Surrey, UK. His undergraduate, postgraduate and doctoral studies were all undertaken at the University of London. He is a Fellow of the Higher Education Academy, Fellow of the International Academy for the Study of Tourism, Fellow of the Association for Tourism in Higher Education and Fellow of the Academy of the Social Sciences. His research concentrates on sustainability, epistemology and education and he has authored books on strategy, philosophy, economics, education and environmental management in tourism. He was the specialist advisor for tourism for the UK government's 2008 Research Assessment Exercise and panel member for the assessment of tourism research for the 2014 Research Excellence Framework (REF). He is editor of the top tourism journal Annals of Tourism Research and The Journal of Hospitality, Leisure Sport and Tourism Education (JOHLSTE).
Title of Speech: Strategic Navigation in Tourism
Associate Professor Steven Pike                 Queensland University of Technology, Australia
Steven Pike is Associate Professor of Marketing at the QUT Business School. Steven spent 20 years working in the tourism industry, primarily with Destination Marketing Organisations such as Tourism New Zealand, before joining academia in the late 1990s. His research focuses on the relevant challenges faced by tourism destination marketers, such as destination branding performance measurement and destination image measurement. He has shared his findings via four books and over 100 academic publications. Steven is a regular speaker at international tourism conferences, and has served as a board member of a number of tourism industry advisory boards.
Title of Speech: Destination marketing: Challenges and Opportunities for Researchers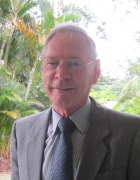 Professor David Harrison                                                 Middlesex University London, UK
David Harrison is Professor of Tourism at Middlesex University, Senior Visiting Research Fellow at King's College London, and Fellow of the Royal Geographical Society and of the International Academy for the Study of Tourism.  A sociologist/anthropologist of development, he has taught at the University of Sussex, London Metropolitan University and the University of the South Pacific.  He is author of The Sociology of Modernisation and Development (1988) and since the mid-1980s has specialised in researching and writing about the role of international tourism in development, especially in islands and small states.  He has carried out research in the Caribbean, South-east Asia, Southern Africa, Eastern Europe and in the South Pacific, has written many peer-reviewed journal articles on tourism, and edited and co-edited numerous books on tourism, the latest of which (with Richard Sharpley) is Mass Tourism in a Small World (CAB International, forthcoming).
Title of Speech: Mass Tourism in a Small World